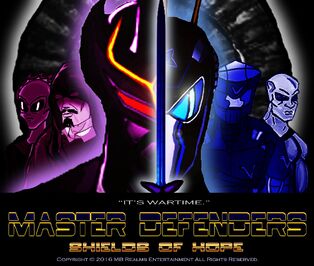 Brief Synopsis: When humans and Pixalians are trapped on Earth due to a planetary force field, the defenders face off against a reawakened legion of shadows in a war that involves a massive portal of secrets.
Long Synopsis:
Canavin and the Master Defenders have become a renowned alliance for all humans and moral Pixalians to embrace.  With the fall of a group of assassins just over two years ago, the team of heroes have since been focusing their attention on one hundred extremist bases that continue the corrupt code.  As the heroes are determined to confront a dreaded mobster, an ancient legend is set to make history on the world.  An enigmatic portal, believed to be the answer to the problems of all life-forms, becomes the focal point for Canavin's team among other alliances.  And as this portal is an attraction for various humans and Pixalians, the sole way to locate it is with a map that only the greatest travelers can interpret.  Canavin's team is strongminded to understand the map as it has intrigued the members of a reawakened faction of shadows.  There are opposing goals for the portal as creatures of many races gather together to uncover its secrets, confident to use it for malicious purposes.  Time is rapidly slipping away, and the Master Defenders must stay united as a 'shield' in order to challenge the other factions and obtain a hopeful future for all nations.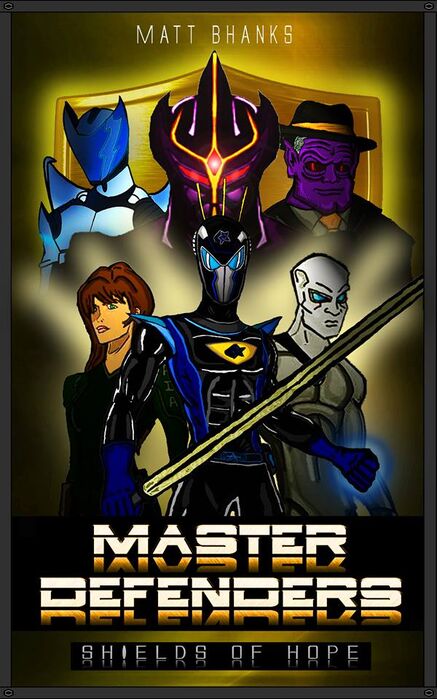 NEW CHARACTERS:
Shadow Sovereign
Rogeeta
Hayden
Glitch
Zip Zap (Eduardo Costa)
Destiny Mays
Noromadel
Gynippus Kalen
Ferno
Asylum
Murkheart
Euro
Alden Stalk
Gonavin
Healisy
CAMEOS:
Flynn (Knight Slash)
Benjamin Campbell (The Tank)
With the completion of the final chapter in the MD Trilogy, MD3: Shields of Hope is said to be Matt Bhanks' best work to date. All your favourite characters are back in this thrilling story that will keep you on the edge of your seat.
Community content is available under
CC-BY-SA
unless otherwise noted.